WORKSHOPS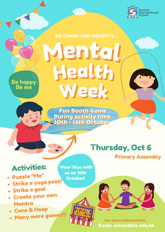 World Mental Health Day

Every October, KIS celebrates World Mental Health Day to play its part in spreading mental health awareness. Our team spoke to students via assembly and teachers helped to deliver materials to help raise mental health awareness.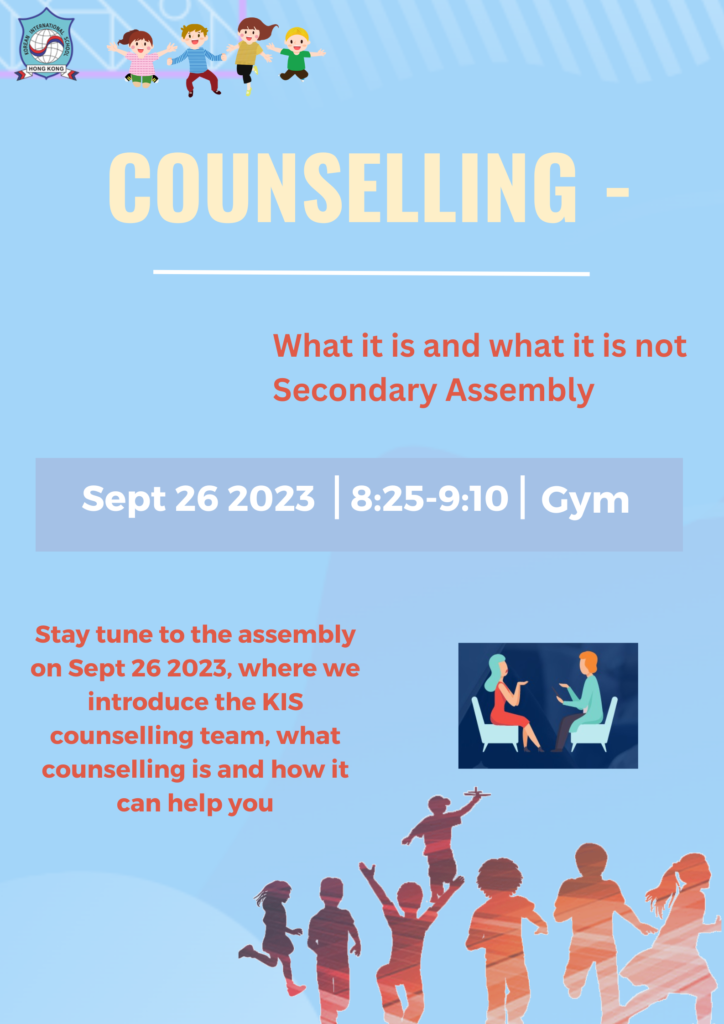 Counselling – What it is and what it is not

We introduce the counselling team's service and team members to students, ensure students are aware of our support and understand how counselling can help their school life.