WORKSHOPS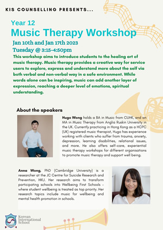 Music Therapy Workshop

Music can add a deeper level of emotional understanding and wellbeing for us. This year, the counselling team introduces music therapy to help Y12 students with stress relief, enhancing positive mindset and creating a calming space.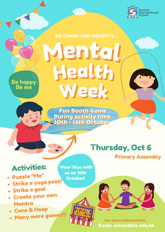 World Mental Health Day

This year October, KIS celebrated World Mental Health Day to play our part in spreading mental health awareness. Our team spoke to students via assembly and teachers helped to deliver materials to help raise mental health awareness.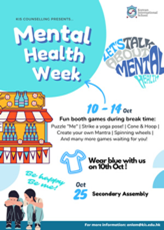 World Mental Health Week

To further celebrate world mental health day, we encouraged students and teachers to wear the same colour and we set up a whole week of game booth to help raise awareness. Check out the pictures!