HUMANITIES
The KIS Humanities department aims to develop students' awareness of the world around them and provide students with the necessary skills to explore and engage with a variety of topics and issues that have an impact on our world today. Active learning tasks develop students' critical thinking, writing and evaluation skills. The study of Social Studies and other related subjects helps learners become responsible global citizens.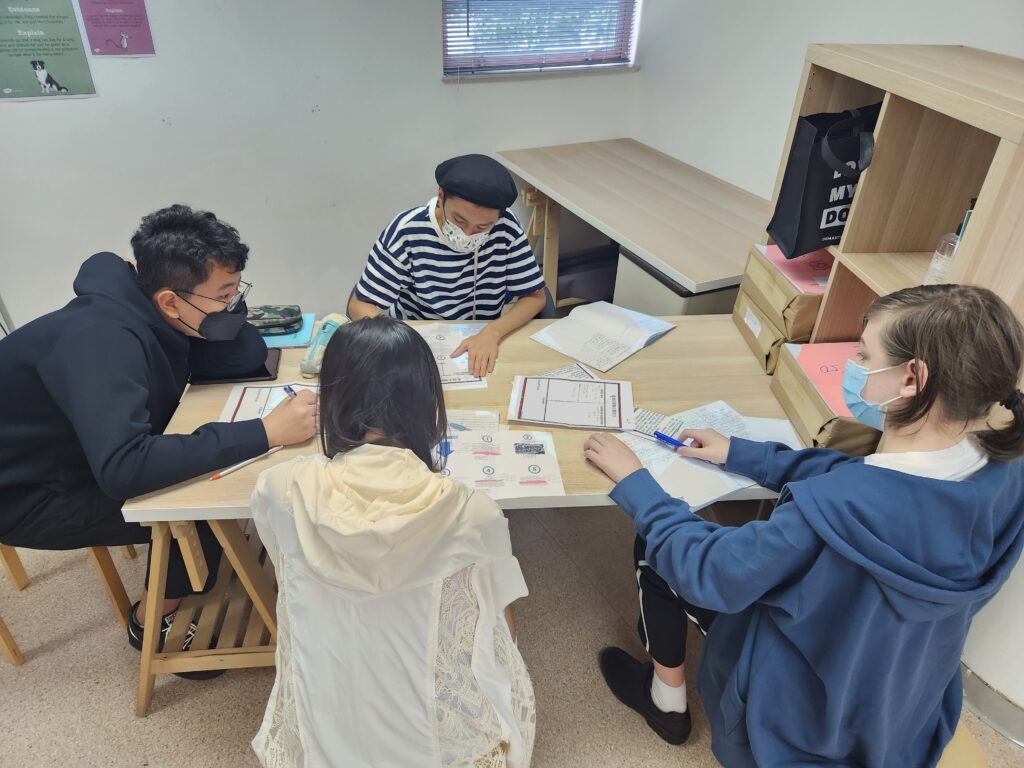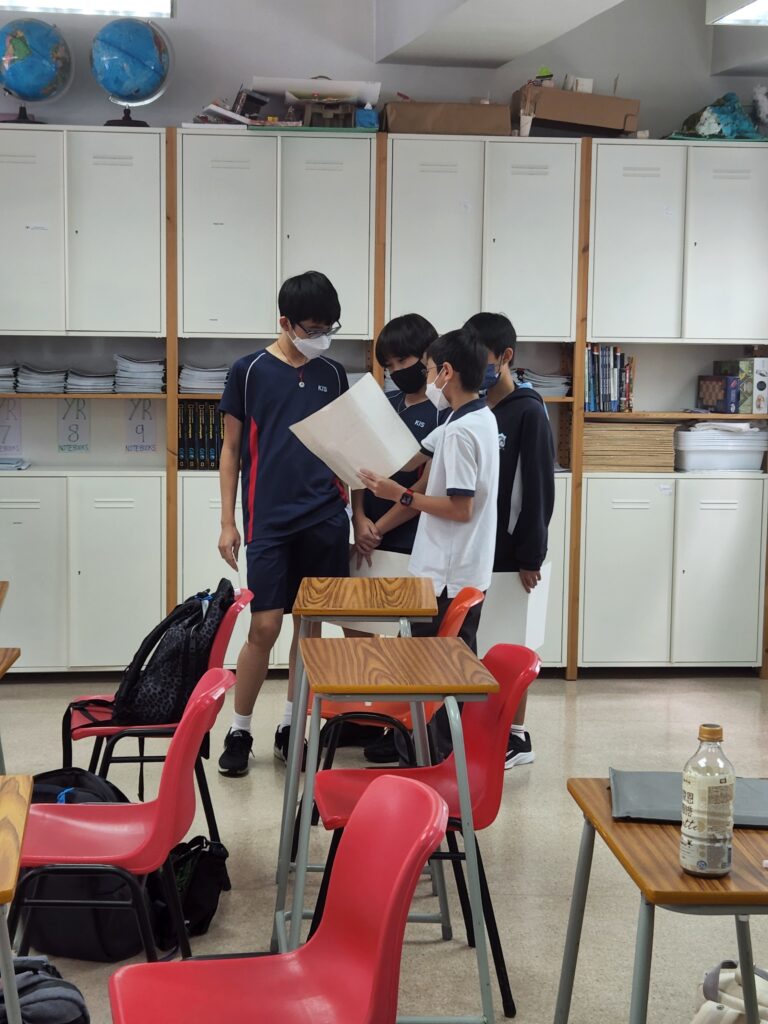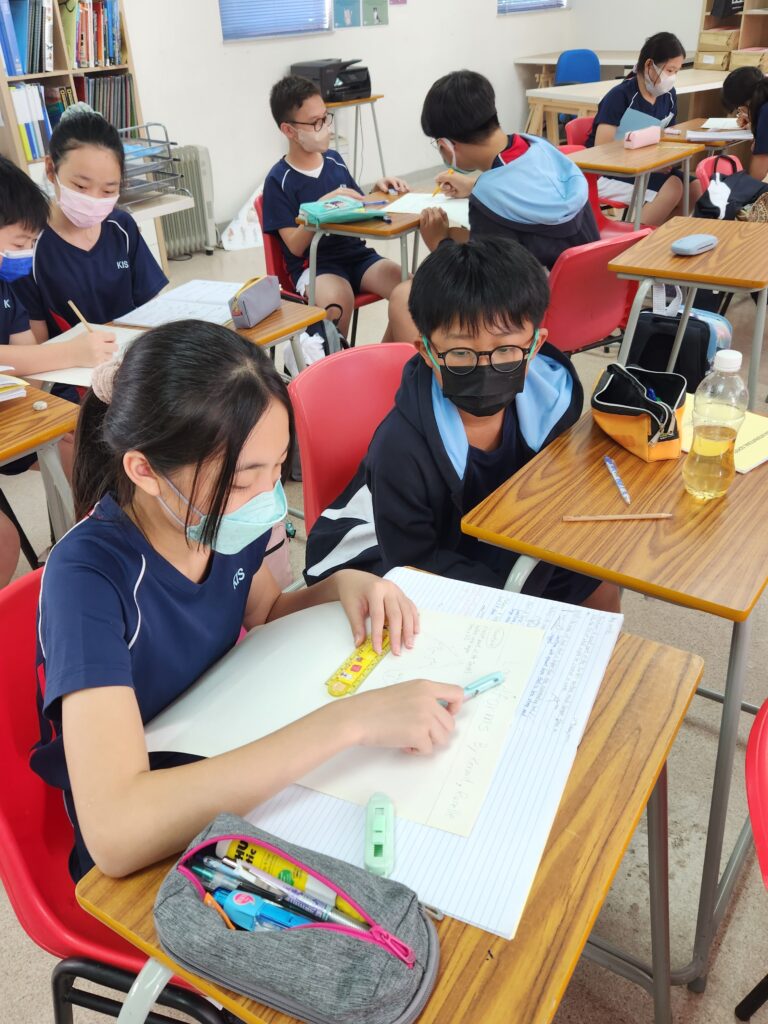 Key Stage 3
Social Studies (Geography, History and Current Issues).
In-house Social Studies programme
Key Stage 4 (IGCSE)
0450 Cambridge Business Studies
0455 Cambridge Economics
0460 Cambridge Geography
0470 Cambridge History
Key Stage 5 (AS and A levels)
9609 Cambridge Business Studies
9708 Cambridge Economics
The aim of the KS3 Social Studies curriculum is to give students an understanding of the world around them and how it works. This is taught by taking them on a journey around the world throughout the three year curriculum, learning about the world through a unique combination of History, Geography and Current Issues. All topics are taught, using a variety of engaging active learning activities, including debate, source investigations, presentations and research posters, which focus on developing not only their knowledge and understanding but also their critical thinking skills, in preparation for their move to iGCSE and beyond.
In Year 7, students are introduced to Social Studies with a unit about the foundations of Geography 'The Geographer's Toolbox'.
This includes:
map skills
economic geography
human geography
political geography
Following this they explore Asia, learning about the history, geography and current issues of places like:
In Year 8, the focus is mainly around the continents of Africa and Eurasia, specifically Southwest Asia, Sub-Saharan Africa, Europe and Russia.
They explore these continents, learning about the history, geography and current issues of places like:
Mesopotamia
Ancient Egypt
South Africa
Arabian Peninsula
In Year 9, the curriculum focus is mainly around the Americas, specifically North America, Central America and South America.
They explore these continents, learning about the history, geography and current issues of places like:
Costa Rica
Haiti
Peru
Americ
This curriculum builds essential knowledge and skills to provide the students with the ability to make informed and reasoned decisions. It builds the foundation for being a good student and citizen and develops and strengthens their self-management, research skills, social skills, thinking skills and communication skills.

Formative Assessments form an integral part of every lesson. We assess students' work formatively through individual/group projects, individual/group research, quizzes, class discussions, debates, role plays, podcasts and effective questioning.
Summative Assessments are done at the end of each module. In addition to these assessments, at the end of Term 1 and Term 3, all students complete a written exam in Social Studies. Based on both Summative and Formative assessments each student's level of attainment is identified, new targets are set and shared with the students and parents.
Business Studies
By studying Business Studies at KIS you will study business activity from the perspective of different stakeholders including managers, shareholders, employees and customers. You also explore the economic, environmental, ethical, legal, social and technological influences on business activity.
Some of the key topics you will cover include:
business activity
human resource management
marketing
production
accounts
This will be achieved through various teaching methods, including business simulations, investigative case studies, debate and even building your own business! There will be further opportunities both inside and outside class to develop key business-related skills through a range of internal and external competitions.
Economics
Economics is the study of scarcity and how it affects the use of resources, the production of goods and services, the growth of production and well-being over time, and many other important and complicated issues that affect society. In general, economics can be broken into two parts: macroeconomics, which looks at how the economy works, and microeconomics, which looks at how people and businesses work.
By studying Economics at KIS, you will learn to further understand the world around you. It will provide you with the opportunity to understand more about people, businesses, markets and governments, preparing you to deal with opportunities and challenges that emerge when aspects of society change.
Geography
Geography is the study of spatial relationships between people and their environments. This subject integrates both physical, human and environmental geography. From the physical processes of the earth to the human population and environmental management, this subject seeks to identify trends and patterns in human interactions with our environment.
Studying Geography at KIS will inspire students to become global citizens, by exploring local, national and global phenomena. Geographical enquiry fosters investigation, critical thinking, spatial thinking and analytical skills to study the issues affecting the world and our lives. Fieldwork is an integral part of this subject. Students will develop the necessary geographical skills to use maps, new technologies and geographical information systems (GIS) to analyse, present, and compare information.
History
History is often mistaken for the memorisation of dates, names and chronologies, but it is in fact the study of trends, movements and ideas. Cambridge IGCSE History looks at some of the major international issues of the nineteenth and twentieth centuries and covers the history of particular regions and events in more depth. Topics covered include the development of new technologies during World War One, the extent to which World War One was a World War, the successes and failures of the League of Nations and Hitler's rise to power.
Studying History at KIS enables learners to develop historical knowledge and the skills required for studying historical evidence, it is a course that interests and stimulates students and provides a sound basis for further study and encourages a lifelong interest in the subject.
100% written assessment for IGCSE, AS and A levels